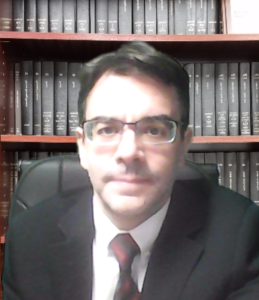 Since graduating with cum laude honors from the Touro College Law Center in 1994, John has developed a procedural expertise in both state and federal court. John has focused his career on litigation with an emphasis on matters involving the breakup of individuals or business partners. John's depth of experience and knowledge enables him to provide highly skilled and individualized representation to each of the firm's clients. Education: New York University, Stern School of Business, 1991, B.S.; Touro College Jacob D. Fuchsberg Law Center, 1994, J.D. cum laude. Bar Admissions: New York, New Jersey, U.S. District Court Southern and Eastern Districts of New York, U.S. District Court of New Jersey. Professional Associations: New York State Bar Association. Areas of Practice: Family Law, Litigation, Corporate, Intellectual Property.

Click On a Badge for Additional Content
Representative Cases Include
In re Seaview Estates, Inc., 213 B.R. 427, 31 Bankr. Ct. Dec. 708 (1997). Conversion of a Chapter 11 bankruptcy to a Chapter 7 liquidation.
MHS Venture Mgt. Corp. v Utilisave, LLC, 63 A.D.3d. 840 (2d. Dep't 2009)

. Established that New York State Court lack jurisdiction to dissolve out-of-state limited liability companies

Basil Fitzpatrick v. Sony BMG Music Entertainment Inc.

, 1:07-cv-02933-sas (District Court 2010). Defendants infringed Plaintiff's common law trademark in "Artemis Records" by improperly using the name and creating reverse confusion in the marketplace.

Kroll v. Fruchter, 69 A.D.3d 904 (2d. Dep't 2010)

. A stipulation entered into by the parties was not a separation agreement within the meaning of DRL § 170 (6) for the purpose of awarding the defendant a conversion divorce.

Krause-Edelman v. Edelman, 138 A.D.3d. 641 (1st Dep't 2016)

. The Appellate Division unanimously affirmed the successful enforcement by wife of the terms of the parties' settlement stipulation, and further prevented the husband from altering the terms of the settlement agreement.  unanimously affirmed by Appellate Division.